Every June our employees join in a week-long celebration of the Pattern company values. Across 5 days and 13 global locations, the team takes time to focus on what makes Pattern, Pattern.
2020, however, has been different than most years. With the Global COVID-19 pandemic, many companies, including Pattern, have chosen to work from home and have employees practice social distancing.
It seemed like a bleak outlook to hold a week-long company celebration. But Pattern isn't an ordinary company. We don't just play the game, we change the game. Rather than canceling this week of employee appreciation, Pattern pivoted.
Watch this quick recap here!
What we did differently this year
From June 22-25, Pattern employees around the globe participated in a Values Week unlike any other. Throughout the week we participated in socially-distanced activities to celebrate our values. These values are: Data Fanatics, Partner Obsessed, Team of Doers, and Game Changers.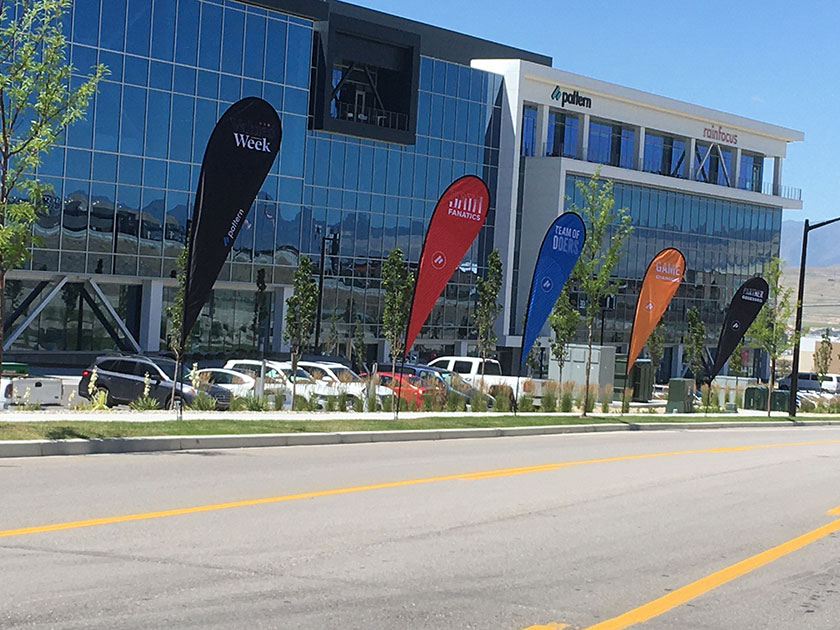 On Monday, we had a drive-through launch party. The building was decked out in company colors and employees got to grab a delicious lunch, see some familiar faces, and grab a cool bag full of fun Pattern swag.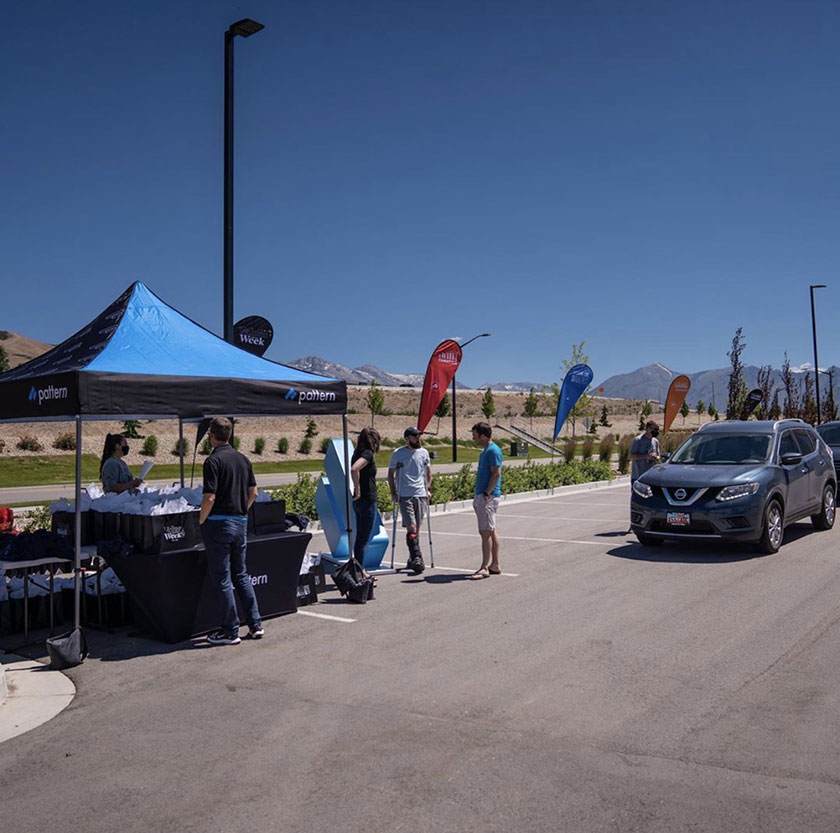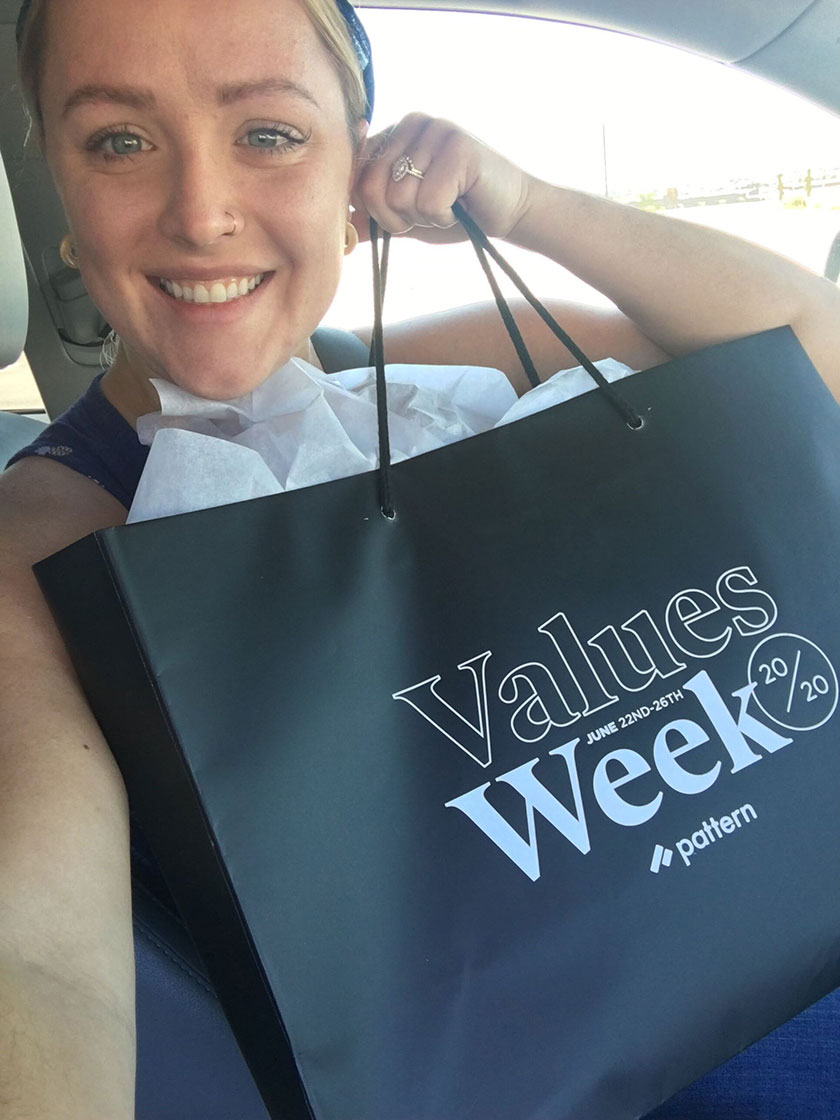 Data Fanatics
Tuesday got everyone's competitive side out. We celebrated being data fanatics by taking a difficult quiz on everything from closed deal numbers for the year, to current currencies we do business in. At the end of the day, the team who got the most questions right was victorious.

Partner Obsessed
Pattern is a team that's not just fond of our partners and wants to do what's best for them, we are OBSESSED. When our partners succeed, we succeed, and we will do whatever we can to help them on their way to ecommerce domination.
On Wednesday, we decided to take our Partner Obsession to the next level by tattooing (temporary of course) our bodies with the names of our awesome brand partners. Even the families got involved in this one.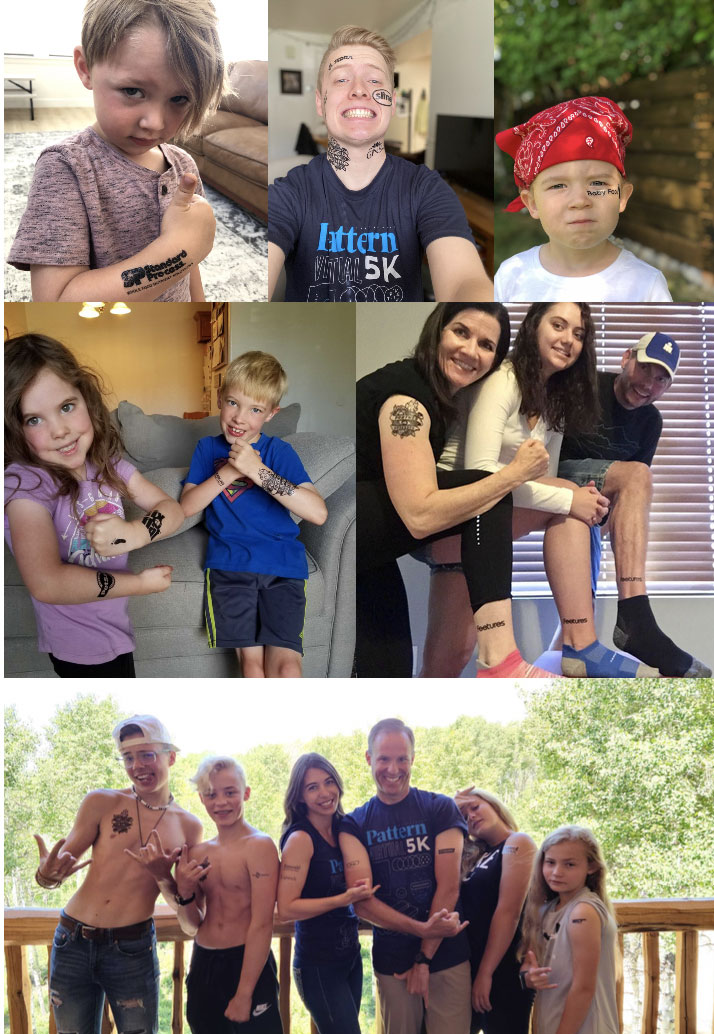 Team of Doers
The team at Pattern is full of unapologetic doers. We get stuff done. On Thursday we participated in a virtual 5K to show off this value and how we hit the ground running, literally.
Employees from around the world ran across downtown London, Australian beaches, and Utah mountains, totalling hundreds of miles, and shared pictures of their run with other teammates. Families, friends, dogs, and kids even participated, showing support and having fun during this virtual 5K challenge.
One team member even decided to do his run in the shape of the Pattern logo.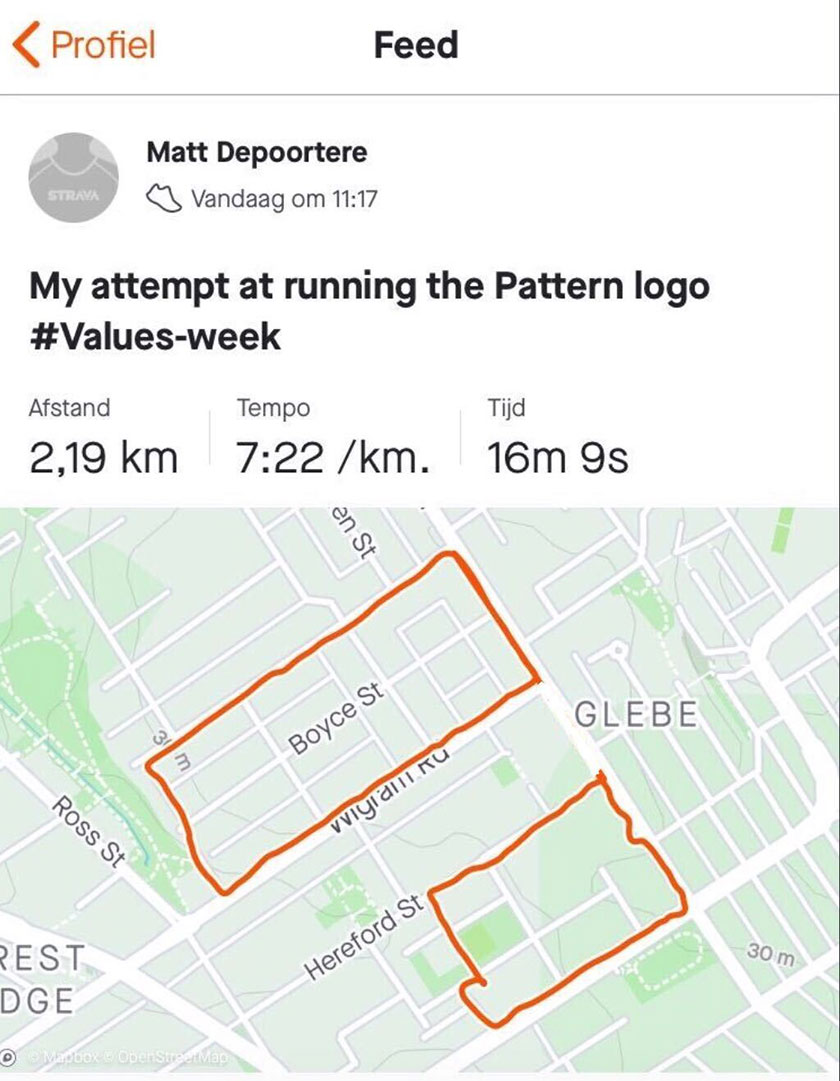 And of course because we are obsessed with data too, one team member decided to do an analysis of everyone's 5K.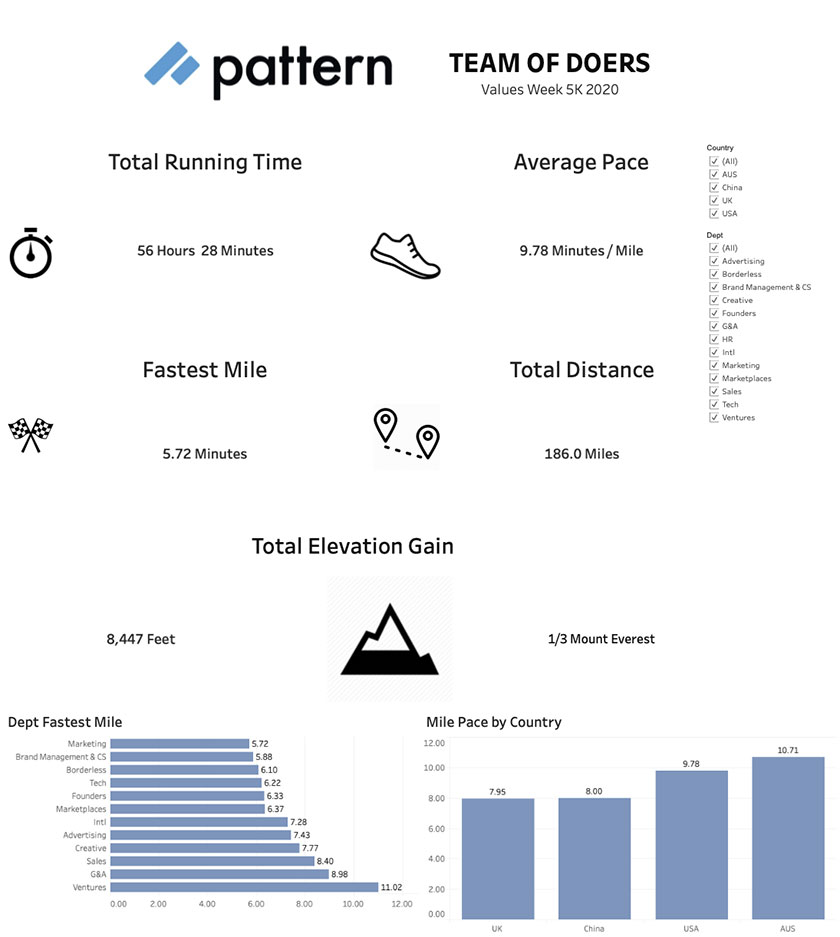 Game Changers
At Pattern we don't just play the game, we change it.
We wanted to think of a way to celebrate this value together, while still being conscious of everyone's safety. So, to celebrate being a team of Game Changers, we hosted a drive-in movie for Pattern families at our building.
We celebrated with movie snacks, employee awards, and The Karate Kid.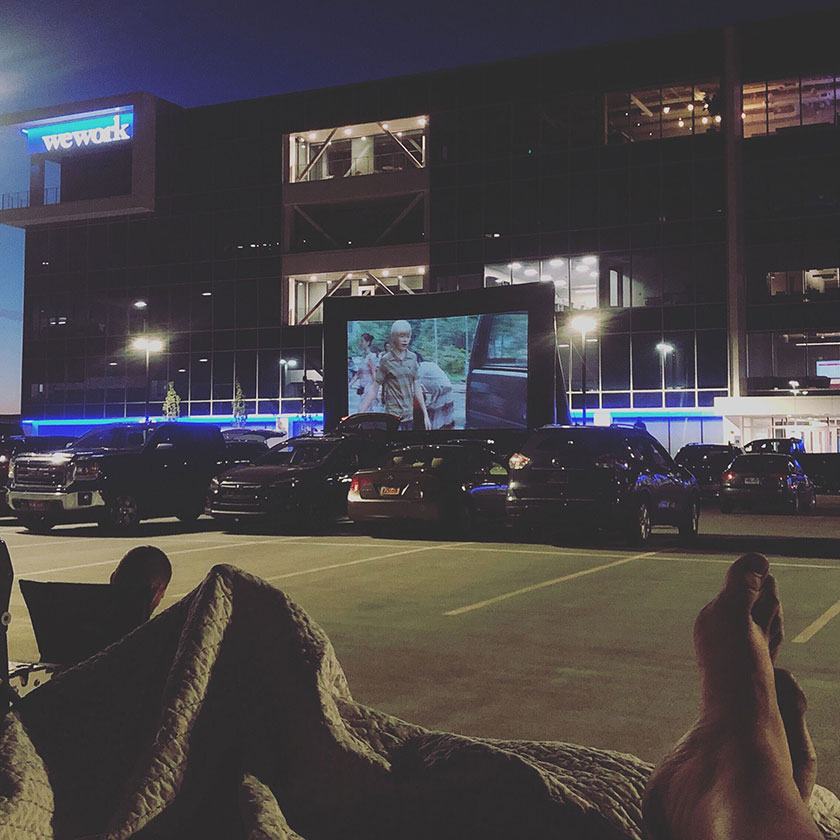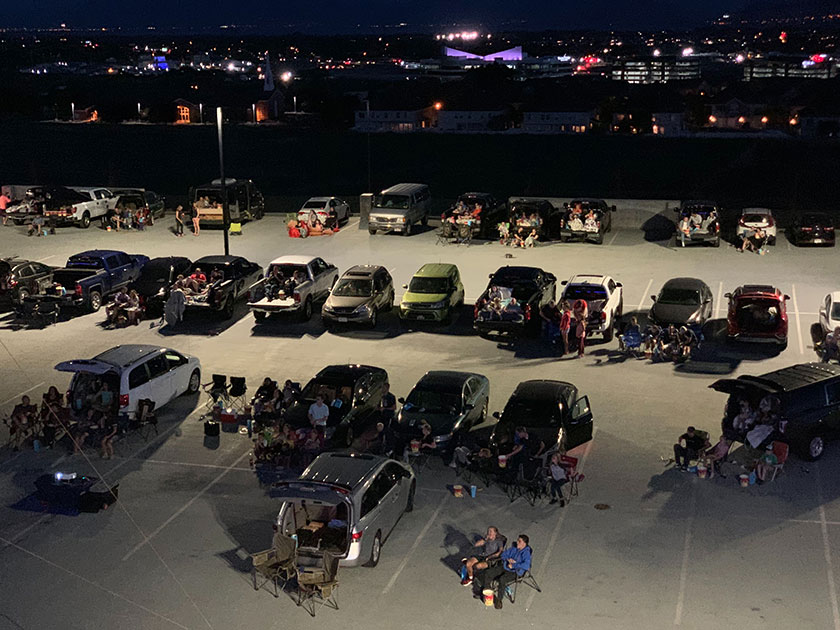 What a week!
This week was full of fun, food, family, and friendly competition. It was a fun way to celebrate the Pattern team while safely social distancing.
Values week is a great reminder of who Pattern really is and what makes our company unique. We are Data Fanatics, Partner Obsessed, Team of Doers, and Game Changers.