For any ecommerce business, optimising your Google Shopping feed is an essential activity to ensure your products are displayed to potential customers. By improving the quality and relevance of product data in your feed, you increase the visibility and attractiveness of your products to shoppers, ultimately driving traffic and sales to your website.
A well-structured Google Shopping feed can also help to lower your cost-per-click and increase your return on investment (ROI) by reaching the right audience with the right products at the right time.
As a starting point, we have laid out some of our best practice recommendations to ensure your feed is structured to maximise visibility and sales.
1. Choosing A Feed Integration Framework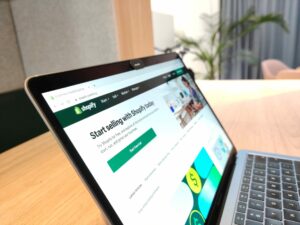 Traditionally, Google feed management was seen as quite a manual process. Feed files were uploaded to Google Merchant Center and the contents within that feed file would sometimes become quickly outdated if not monitored closely for product disapprovals.
With the rise in the quality of feed management tools and the sophistication of rule creation settings within the Merchant Center, it is now easier than ever to update and exclude product data specifications before they enter the final feed output.
For advertisers who need more regular feed refreshes without manual input, a content API often provides a better solution. Advertisers can connect apps such as Shopify directly to the Google Merchant Center, meaning their product data can be automated in line with the changes reflected in those apps (and on-site) without any manual input in the product feed. This feed integration method is a perfect solution for advertisers with large and complicated data feeds.
2. Standardising Product Titles And Descriptions
Improving product titles & descriptions in a data feed can often be one of the most successful ways to improve your Google Shopping performance. For brands with a preference for more simple content in place of keyword-rich titles on their product detail pages, there are many rules that can be created in the Google Merchant Center or in a feed management tool to override the titles and descriptions that get sent through as part of the original feed.
Google has quite specific preferences for how titles should be structured, but some of the key callouts to include are brand names, sizes and colours, while the importance of front-weighting the most important attributes in a title cannot be under-estimated, with anything after 70 characters likely to be cut off when displayed in ads.
3. Using High-Quality Product Imagery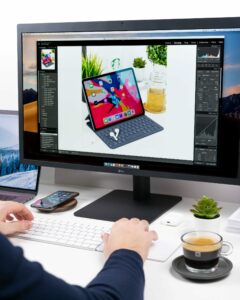 While it is important to use high-quality imagery when submitting products for Google Shopping, it is as important to ensure the specifications of the imagery are also in line with Google's best practices for maximum visibility. For example, images should be at least 1500 x 1500 pixels for best visibility.
Avoiding text overlays on imagery and prioritising a white background are two of the most important starting blocks while using additional imagery can give potential customers more context and angles on the product they are viewing.
For brands that would like to use different imagery on-site than the ones displayed through shopping results, this is also possible by submitting different imagery in feeds than the ones shown on-site or can be achieved by using feed rules to select an additional image submitted as the primary one in ads.
4. Leveraging Available Attributes
There are a variety of Google-defined product attributes that can be leveraged in your feed to provide the search engine with more data about the details of the products you sell. While some are necessities and can't be lived without, there are others that can often be missed, but will usually lead to performance improvements once added.
Some of our favourites here at Pattern to shout about would be to highlight product materials & colours, while there is also the option to input sizes & age groups as their own specific attributes, which can all significantly increase the quality of our overall feeds.
Essentially, the more we can tell the engine about specific product features, the more likely it will be that the model can match your products to customer searches.
5. Tapping Into Google Resources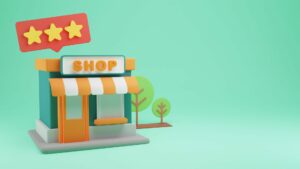 There are a lot of people within the industry, customers included, who now view aspects of Google Shopping as a pricing comparison tool. With similar products available across multiple sellers, including marketplaces like Amazon in a lot of cases, it can often be extremely insightful to monitor the price of your products versus the rest of the auction.
Through Google Merchant Center, there is now a pricing competitiveness tool that allows advertisers to view how their product pricing compares against other retailers selling the exact same products over different time periods. For this to be leveraged, however, Google needs an individual product identifier submitted as part of your feed, such as a GTIN, to accurately and anonymously provide insights into the pricing in the auction.
Once this attribute is added to your feed, you can then review how your individual products & categories compare to anonymous "competitors" in the auction, with scores assigned based on what percentage of your products are above, at or below benchmark pricing.
Additionally, we have seen significant click-through rate increases for retailers who add GTINs to their product feeds, as Google now has more globally available product data to utilise, which is just another reason why this should be prioritised. Recently, we have seen up to a 50% rise in impressions for clients who have successfully added GTINs to their feeds, with the cost of serving an individual impression decreasing by over 40%.
If you would like support with optimising your product feeds today, please reach out to Pattern where our team can assist in getting your data in line with best practices.