Recently, Pattern and Google Australia conducted the 'Pattern and Google Retail Roadshow' to help retailers and suppliers prepare for peak and provide them with valuable insights into the current market trends and the tools needed for success.
Throughout the event, Google discussed what industry retailers and suppliers need to implement for success during the upcoming peak period and presented on current macro trends and peak insights to help them prepare for challenges and maximise opportunities
About the Session
During the presentation, Pattern's Paid Search team and Google specialists introduced the framework for success for peak. The framework started with setting objectives, then capturing demand, and finally expanding and evaluating accordingly. This comprehensive approach ensures that clients are well-prepared and equipped to handle the challenges and opportunities that come with peak periods.
"Many retailers are facing rising costs and ongoing market/supply chain challenges and our strategies have to be nimble and agile to cope with ever-changing market conditions," said Colin Boucher, Senior Performance Director for Pattern.
Highlights of the Event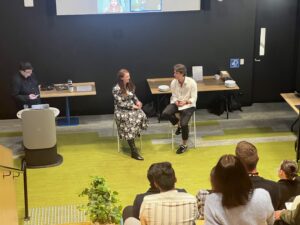 One of the highlights of the event was the tailored retail readiness checklist provided to the participants. This checklist is specifically designed to meet the unique needs of each client and helps them ensure that they are fully prepared for peak periods.
This included:
Set Objectives: Understand seasonal business goals
Get Ready: Drive impact during peak with a strong measurement foundation
Take Action: Multiply holiday results with Google AI to unlock new demand and drive performance
Evaluate and Expand: Evaluate campaigns leading up to the holidays
By following this checklist, clients can identify their peak readiness and prepare to maximise their sales during the last quarter of the year.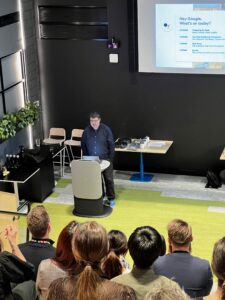 In addition to the checklist, clients also gained valuable insights into Google market trend data and new products and tools that can help them deliver exceptional results. This information is crucial in today's dynamic retail landscape.
One such tool is the Google gTag with EC4W. Google has developed the gTag with EC4W, which aims to recover conversions that would have otherwise been unobserved. This is done by using the world's highest standard of 1-way encryption methodology to hash your 1st party and create a match for the conversion that is otherwise unobservable.
By leveraging the latest tools and technologies, merchants can continue to gain valuable insights into their marketing efforts in light of the inevitable significant changes coming to the digital ecosystem in the following years.
Final Thoughts From the Event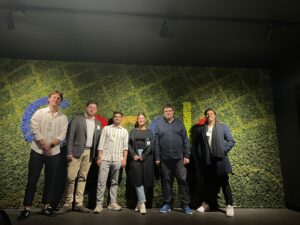 Following the event's conclusion, Colin shared, "The event was designed to ensure our clients are ready for the peak period in order to maximise the opportunities available. The event went really well and was well received by our partners."
The event was made possible due to Pattern Australia's long-standing relationship with Google as a premier partner, being in the top 3% of agencies in Australia. Pattern Australia also has been nominated for the annual Google Premier Partner Award in Online Sales for the first time, further solidifying the team's expertise and credibility in the industry.
To partner with us and gain valuable insights into your retail market, contact our Paid Search team to find out more.