When it comes to building site authority and generating quantifiable traffic for your website, having a good breadth of pages full of rich and valuable content is essential for successful SEO. This content can include everything from on-page category descriptions, to content on your About Us page, and product descriptions. If properly done, engaging content can attract more users to your website and increase your rankings, providing more opportunities to increase brand awareness, secure new leads, and become a brand looked upon as an authoritative voice within your market.
However, this can be challenging to do with just a small amount of copy. Blogs offer something unique when it comes to long-form, valuable content. In this article, we're breaking down some of the benefits of blogging for Ecommerce businesses and how to easily utilise blogging for your overarching business goals.
Why Are Blogs Recommended for SEO?
There are many reasons why having a blog is recommended for SEO. Populating your website with informative, engaging content is not just for the benefit of the reader but can actually improve your site as a whole.
1. Helps Target Long-Tail Keywords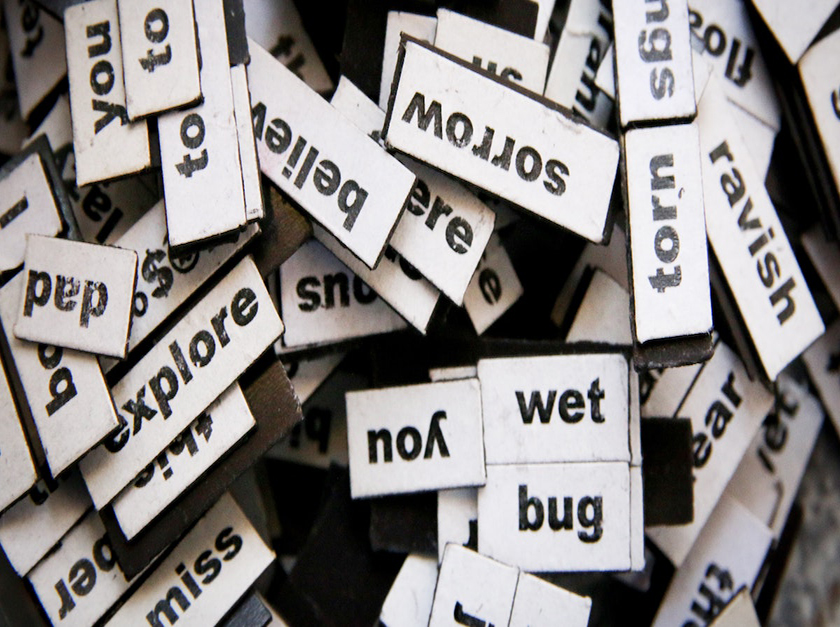 One of the benefits of having a blog for your business is the ability to target long-tail keywords. As a blog is a type of long-form content, around 700-1000 words or more, there is a substantial opportunity to include words or phrases that are commonly searched by your customers. However, it is becoming increasingly difficult to rank well for highly competitive words, especially if you are a small business or don't have an already established blog.
Targeting long-tail keywords, which includes three words or more, in a blog increases your likelihood of ranking for that searched term. These targeted keywords could include commonly searched questions or phrases about a particular topic that is specific to your customers. As an example, an Ecommerce fashion label could create content around possible wedding outfits for women if they sell bridal or formal wear, or similarly, an automotive parts retailer could write content answering commonly searched questions like "how to change a headlight bulb" to target the broader automotive community.
By dedicating time producing content that is relevant to your consumer base, means your website will be able to rank higher thanks to more people being interested and clicking on your content. A higher CTR and page sessions will make search engines think your content is worth ranking, thereby making your website more visible to new customers, providing new leads and opportunities.
2. Drives Users to Your Website Through Optimised Content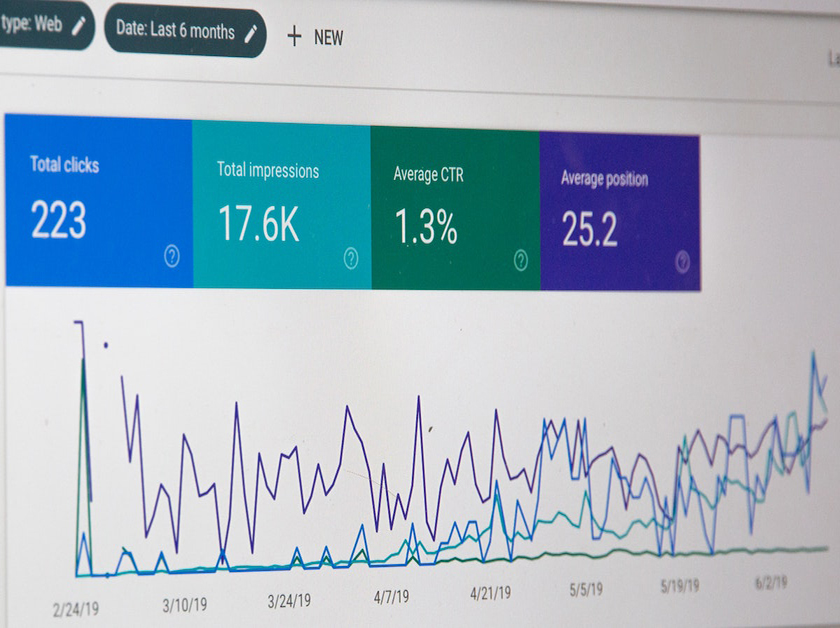 For many of us, we read blogs about topics we're interested in. If we landed on a blog that was too short, appeared untrustworthy, or didn't contain any relevant information, we wouldn't want to look at the rest of the website. Optimising your content is not just about getting people to click onto your site. It can be utilised to acquire new conversions or new leads alongside creating strong awareness for the brand.
One way to optimise blog content is by adding relevant internal links. Linking is something that the Google algorithm pays special attention to because it tells Google that your website is trustworthy. And it is very simple to do.
For example, if you are a men's clothing brand and you wrote a blog about the different types of men's ties, there is an opportunity for you to link to product categories on your site, like ties, menswear, shirts, accessories, etc. Not only does this allow readers to be prompted to click the links when reading, but it also tells search engines that the pages your blog is linking to are of high value.
3. Helps Your Website Build Authority Through Ranking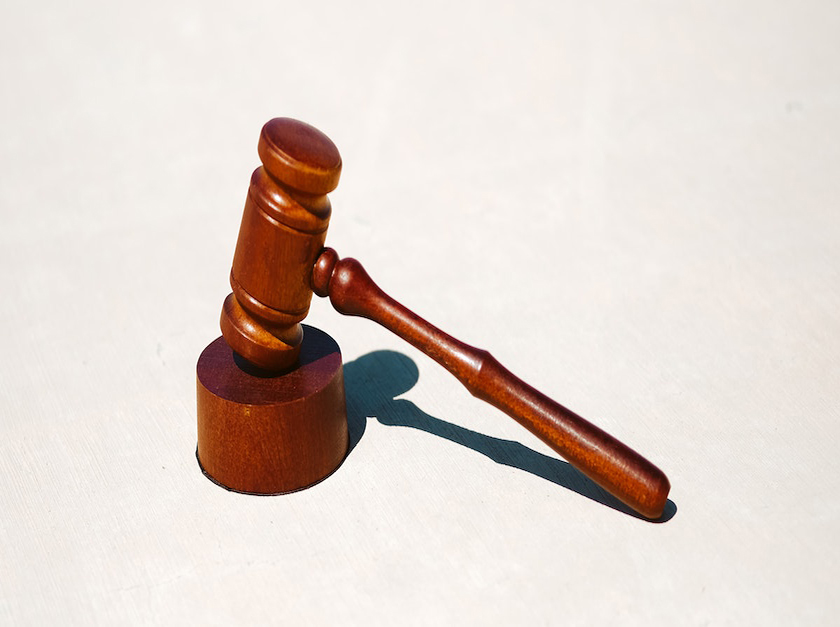 When searching for something on Google, such as 'where can I buy flowers?', most users are usually only going to click onto the first couple of websites that they see. This means that those websites which are higher in the search algorithm have the highest rank for the searched term. This is where every website wants and aims to be. Like we mentioned before, blogs allow you to target long-tail keywords, which means that by having a blog, you are more likely to rank for popular search terms and queries.
Not only this but each new blog that is produced and each new page that is created sends a signal to Google and other search engines that your website is constantly being refreshed and updated. This means that search engines will crawl and index each new page more frequently. With content that answers people queries and a site that is continuously updated, Google will see your site as highly authoritative and will show your content to new users, increasing brand awareness and visibility.
To Blog or Not to Blog: A Case Study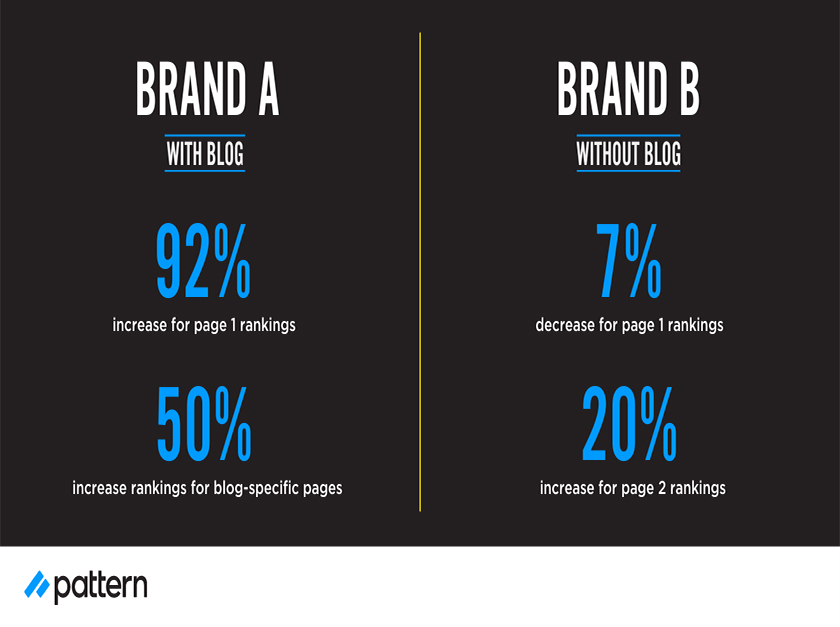 When it comes to blogging and SEO, it can be hard to visualise the results straight away. However, there are many examples of how implementing a blog has increased different brands visibility and authority across search engines. For this case study, we are looking at two different brands and seeing how implementing a blog influenced how the brand ranked over time.
Brand A and Brand B are two very similar companies. Both are Ecommerce brands that sell within the same market category. Brand A has a blog that is updated regularly with rich, quality long-form content. Brand B does not have a blog, meaning they're reliant upon their other content for rankings.
Blog vs No Blog Comparison
Brand A implemented their blog in the middle of 2019, and from July 2020 to July 2021, saw a 92% increase in keyword rankings for page one overall, and more specifically, a 50% increase for keyword rankings for blog-specific pages. Brand B in comparison, within the same period, saw a 7% decrease in their overall keyword rankings on page one. Brand B did see a 20% increase in their rankings on page two, however, only about 6% of website clicks happen on page two.
Because Brand B doesn't have a blog, all of their rankings come from their smaller on-page copy and meta data. If this is not well optimised, then Brand B is going to have a very difficult time trying to compete against Brand A, which has 84% more keywords ranking on page one, 15% of which comes from optimised blog content.
Key Findings
As it is clear from this case study, Brand A has secured its position in the Google algorithm through quality, optimised content. Their brand is not just an Ecommerce destination for potential customers, but a space filled with well researched, informative content that help and assist customers, giving the brand a sense of authority and trustworthiness.
Brand B, on the other hand, has lost its rankings over time due to a lack of quality, informative content. Although Brand B may still be a strong brand in the market, its limited visibility and increasing position on page 2 prevent any new potential customers, resulting in a drop in conversions and brand authority.
Having a blog for your website is a crucial step in having an optimised site. As seen above, it can make a huge difference in keyword ranking and authority, website visibility, new leads, and conversions. Blogging for SEO is a holistic approach to successful marketing and although may start out small, will make the biggest, lasting impact for your business.
To find out about how Pattern can assist with SEO and blogs for your business, contact us now.