TikTok is a social media platform where users share short-form video content. The platform has seen great success since its launch in 2018, becoming the seventh most used social network with 689 million monthly active users, in February 2021.
For brands, TikTok is a new opportunity to engage a younger audience and create authentic content that drives brand awareness.  In this blog, we break down the different advertising and content strategies brands can use on TikTok.
How can my brand implement a TikTok marketing strategy?
We often have clients ask us how they can use TikTok to help market their brand; and to answer this question, we've broken down four key strategies you can use for building brand awareness on the platform:
Paid Advertising
Most brands will use paid advertising as part of their TikTok marketing strategy.There are a variety of paid advertising options available to you and it's important to determine which option best fits your brand's content strategy. The two key options are 'Brand Takeover Ads' and 'In-Feed Video Ads' which we explain below.
A Brand Take Over Ad is seen when a user opens TikTok and is often up to 5 seconds long. This ad format allows you to link to an external landing page.
An In-Feed Video Ad is usually up to 15 seconds long and appears in the 'For You' feed, TikTok's version of the Instagram 'Explore' feed. This ad can also be linked to an external landing page and users can engage with the content.
Collaborations
Creating user-generated content through collaborations is a clever way for brands to engage with a wider network of potential customers.
Tiktok's algorithm allows for smaller accounts to go viral, resulting in brands having a larger bucket of collaborators to choose from. Researching collaborators that align with the brand is a must as TikTok's focus is to engage with authentic content. A quick and easy way to do this is on TikTok's Creator Marketplace.
Branded TikTok Challenges
Branded TikTok challenges are a way of engaging your audience and using their support to drive relevancy and reach, resulting in a greater opportunity for content to go viral.
Luxury brands such as Guess used their #InMyDenim branded challenge to market their new campaign with the support of paid advertising and influencer collaborations. The campaign drove 10.5 million video views and over 5,500 user generated videos over a 6-day period.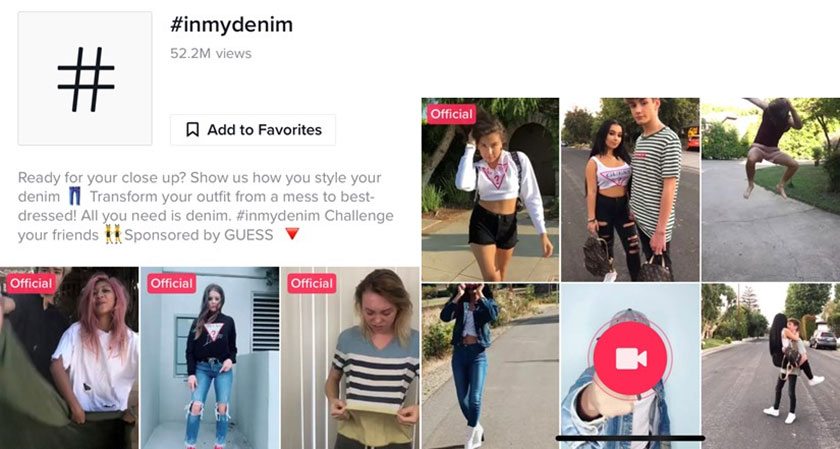 Brand Accounts
Brands also have the opportunity to create their own accounts. We recommend that you set up a Pro Account to ensure you have access to analytics and can measure key metrics to understand the performance of your channel.
To be successful at TikTok marketing, brands must have an agile content plan which allows for high engagement and reach, in an environment where viral and relevant content is key.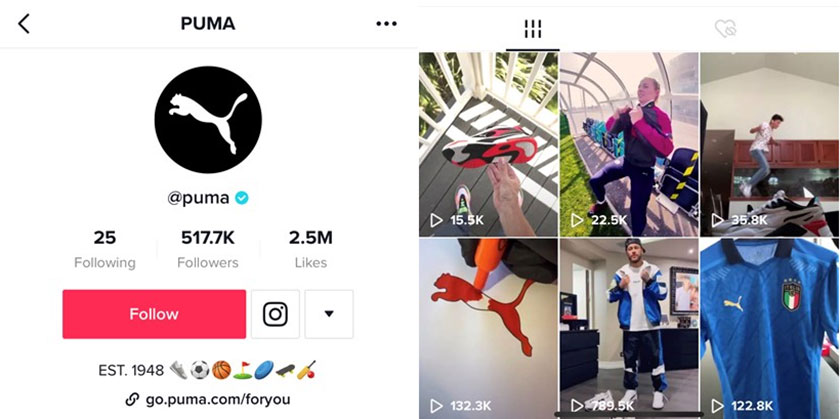 Where should you start?
The first step to starting out on TikTok is understanding what you want to achieve on the channel and how it supports in your business's goals.
The next step is to understand what your brand can and can't do on the channel. For example, if you are unable to create video content yourself, you need to create video content through other sources, such as collaborations.
Once you have these two steps set out, you can plan for success with measurable objectives and by maintaining a consistent content strategy on the channel.
If you are looking for more information on TikTok or your brand needs support in getting things started, please get in touch here.