Since August 2019, KONG has been a valued Pattern global marketplace brand and our partnership has seen KONG expand their reach across the globe.
KONG provides the gold standard in dog toys and has become a stable for pets across the world.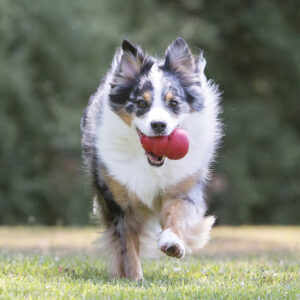 KONG is a well-known brand that specialises in creating durable and interactive toys for dogs and cats. With a strong brand motto centred around their commitment to providing high-quality, innovative, and safe products for pets, KONG aims to enhance the overall well-being and happiness of your beloved furry friends by offering toys that engage their natural instincts and promote mental and physical stimulation.
Among KONG's extensive product line, one of their most popular items on Amazon Australia is the KONG Wild Knots Bear. 
This iconic toy is made from ultra-durable rubber, designed to withstand even the most aggressive chewers. Its unique shape and hollow centre allow pet owners to stuff it with treats or peanut butter, providing mental stimulation and encouraging play. The Classic KONG Toy has become a favourite among pet owners due to its ability to keep pets engaged and entertained for hours on end.